Wrap items for sending.
Fast, Efficient, Beautiful
A beautiful ecofriendly solution to the traditional plastic bubble protection.
The Geami WrapPak is the combination of a patented die cut Kraft paper with a tissue interleaf paper. When dispensed it expands to a 3D honeycomb structure, providing the most innovative, and visually stunning packaging solution.
There is no need to cut the wrap, simply tear and it will lock onto itself (yes reducing plastic tape too!)
Only use the amount you need and the rest stays snug in the dispenser - what a change from rolls and rolls of bubble wrap in your packaging area.
---
---
Geami Wrap 'n Go for 400m-1000m a month of wrap

---
Geami Commercial Converters: for 400m+ a month of wrap (use commercial rolls bellow)

---
Geami Commercial Paper: for use in the Geami Commercial Converters

Fill space in a carton.
Fast, Efficient, Sustainable.
Often products need a level of void fill surrounding them in the box to stop them from moving and thus protecting them during transit.
FillPak is a paper alternative for businesses using air bags, foam chips and other materials used to fill the gap in a box.
Ideal for every industry in ecommerce such as Homeware, Cosmetics, Pharmaceuticals, Books, Vitamins, Lighting, Small Spare Parts, Electronics, Medical, Stationery, Dental, Food, Hardware etc.
If you pack in cartons, there is a Fillpak dispenser to suit every business!!

Fillpak paper for the M/TT/TTC is available in packs of 2, or by pallets of 48 packs (contact us for pallet rates).

Cushioning is used to protect fragile items during shipping. Packages are often handled with little or no care during transport, so precautions are needed to prevent damage. Shocks and vibrations are controlled by cushioning, significantly reducing broken box contents and subsequent returns.
PadPak is known for paper-based, versatile protection packaging.
With a range of units and papers, you can rest easy knowing there is a PadPak solution for protecting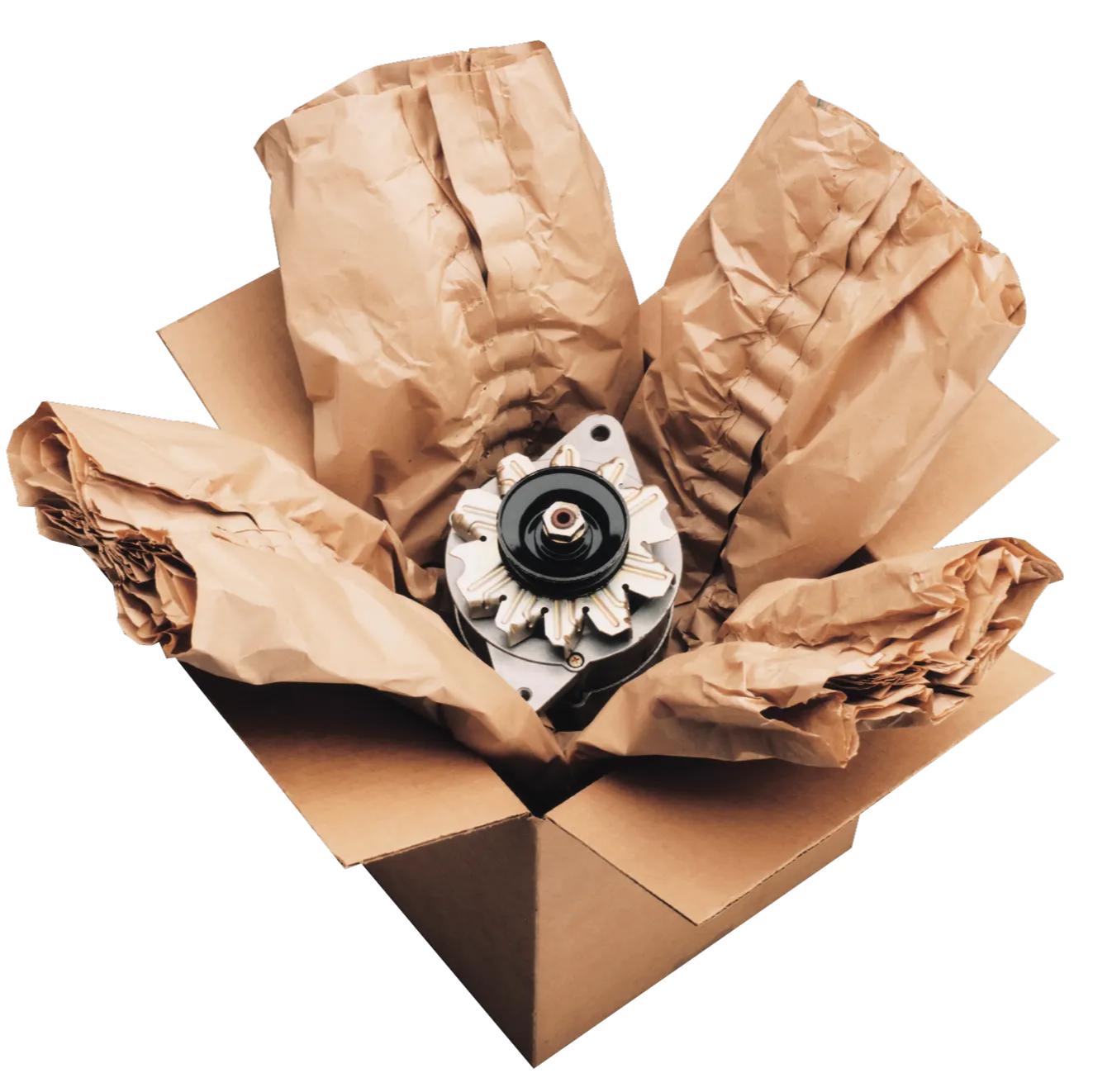 ---